Empowering You to Make Informed Health Decisions: Access the Knowledge You Need
Unwanted-72: A Trusted Ally in Preventing Unintended Pregnancies In the realm of reproductive health, emergency contraception, often referred to as the "morning-after pill," serves as a crucial...
When it comes to tackling bacterial skin infections, T-Bact Cream is a trusted companion for many. This article explores the upsides and downsides of T-Bact Cream, helping you understand its...
In the realm of modern medical care, IV cannulas play a pivotal role in swiftly and effectively administering essential fluids, medications, and nutrients directly into patients' bloodstream. With...
Introducing KardiaMobile, a revolutionary advancement in cardiac health monitoring. With its cutting-edge technology, KardiaMobile empowers individuals to take control of their heart health from...
उपयोग कैसे करें: एक्युचेक ऍक्टिव मीटर डायबिटीज़ एक चुनौतीपूर्ण बीमारी है, लेकिन आपके पास उपयुक्त उपकरणों के साथ खुद की देखभाल करने की विशेष शक्ति होती है। एक्युचेक ऍक्टिव मीटर डायबिटीज़ के मरीज़ों...
In the fast-paced realm of healthcare, precision and reliability are the cornerstones of effective medical practice. Amidst a sea of medical instruments, the Littmann Classic III Stethoscope...
Are you or a loved one facing challenges in hearing conversations or experiencing difficulty understanding sounds in your daily life? If so, you're not alone. Millions of people around the world...
Accu-Chek Instant vs Accu-Chek Instant S: Which One is Right for You? If you have diabetes, you know how important it is to monitor your blood sugar levels regularly. There are many different...
Contour Plus vs Contour Plus One: Which Blood Glucose Meter is Right for You? If you're looking for a blood glucose meter, you've probably come across the Contour Plus and Contour Plus One. Both...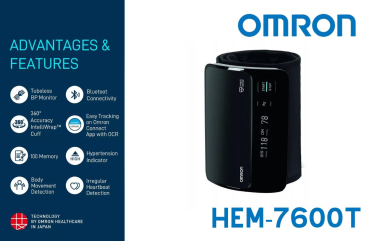 Sure, here is a post excerpt for your blog post about the Omron HEM7600T: The Omron HEM7600T is a clinically accurate, easy-to-use, and comfortable blood pressure monitor that is perfect for home...
Plantar fasciitis is a common condition that causes pain in the bottom of the foot. It is caused by inflammation of the plantar fascia, a thick band of tissue that runs along the bottom of the...
Dr. Morepen BP09 vs BP15 vs BP02: Which One is Right for You? Blood pressure monitoring is an essential part of managing hypertension, a condition that affects millions of people worldwide....
In our pursuit of healthier living, sugar substitutes have emerged as a popular solution to curb our sugar intake while satisfying our sweet cravings. Among the top contenders in the market are...
In this post, we will delve into the effective strategies for managing type 2 diabetes and controlling blood sugar levels naturally. Type 2 diabetes is a chronic condition characterized by high...
re you in the market for a reliable blood pressure monitor? Look no further than Omron's HEM7121J and HEM7156 models. In this post, we compare the features, accuracy, memory capacity, and...
The BG03 Dr. Morepen Glucometer is an effective and dependable device designed for managing diabetes. With its user-friendly features and accurate readings, it provides individuals with a...
Looking for ways to celebrate Father's Day and show appreciation to the special fathers in your life? Dive into this comprehensive blog post filled with creative ideas, meaningful gift suggestions,...
Insulin Syringes vs. Insulin Pens: Which Is Right for You? If you have diabetes, you may be wondering which method is best for you to take insulin: insulin syringes or insulin pens. Both methods...
Are you looking to boost your immunity post-COVID? Recovering from COVID-19 can take a toll on the immune system, leaving individuals susceptible to other illnesses. But don't worry, we've got you...
Is Thyroid making use Obese?